Our Innovations
By applying our technology to regular lead acid batteries, we have been successful in retarding aging and decay of the internal lead plates of ALL regular lead acid batteries. This results in improved current conductivity between plates, and more importantly removes and prevents lead sulphate formation, which is the main cause of battery failures and remains untreatable based on existing batteries sold worldwide.
NANOPULSER had undergone extensive testing in various laboratories and outdoor environment in order to attain respective certification to provide 10 years of non-stop operation with < 1% wave decay.
With the publication of a world patent for Nanopulser's technology and novel approach, this demonstrates our firm commitment to share with the world an environmentally friendly and cost effective solution.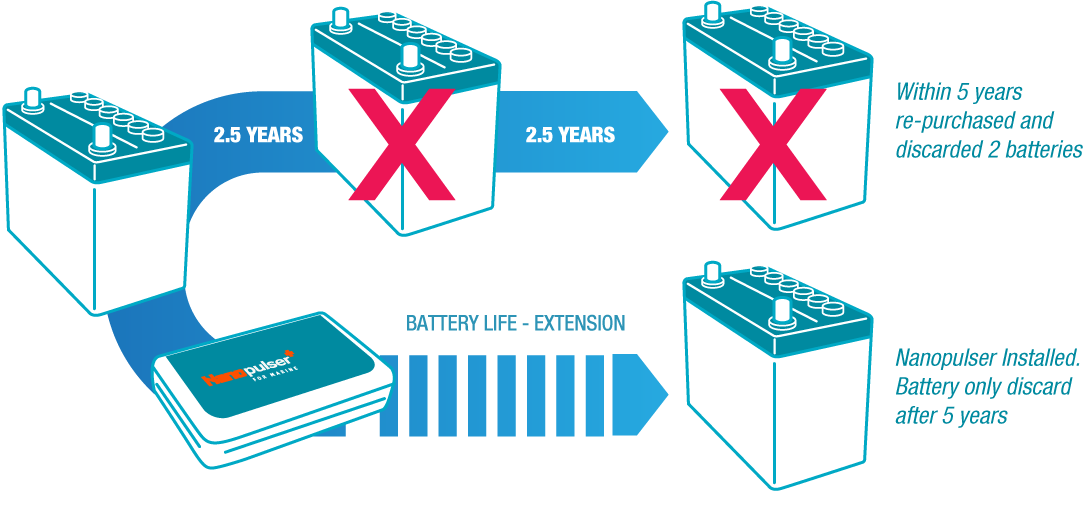 ---